New England Biolabs is a verified supplier
New England Biolabs manufactures this product
---
Structured Review
New England Biolabs
bcli hf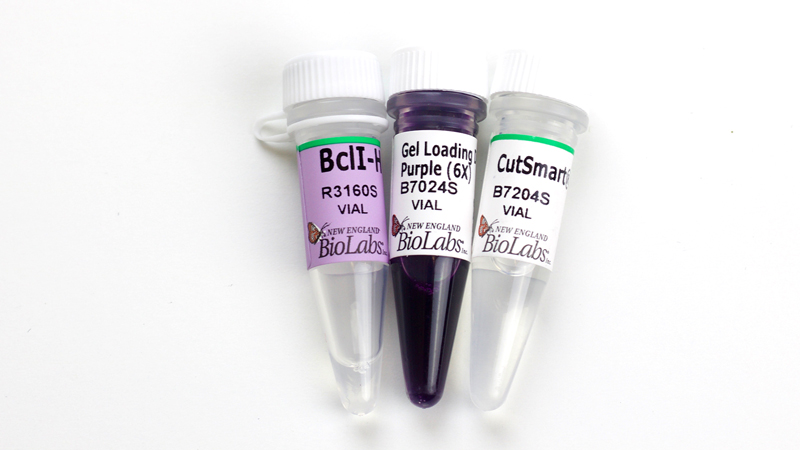 BclI HF 15 000 units
https://www.bioz.com/result/bcli hf/product/New England Biolabs
Average

94

stars, based on

1

article reviews
Price from $

9.99

to $

1999.99
bcli hf
- by
Bioz Stars
, 2021-07
Images
Related Articles
Plasmid Preparation:
Article Title: Stress-Induced Translation Inhibition through Rapid Displacement of Scanning Initiation Factors
Article Snippet: Plasmid DNA was prepared from dam- E. coli. .. For each plasmid, 10 μg were digested overnight with SwaI (NEB Cat#R0604S), and then for 2 h at 50°C with BclI-HF (NEB CatR3160S). .. The digested vector was purified by gel extraction (QIAGEN Cat#28704).
Incubation:
Article Title: Targeted Enrichment of rRNA Gene Tandem Arrays for Ultra-Long Sequencing by Selective Restriction Endonuclease Digestion
Article Snippet: Next, individual agarose plugs were washed twice, 1 h, at room temperature, with 1 ml of 1× restriction enzyme buffer [1× CutSmart buffer (NEB)]. .. After a second wash, the plug was incubated with 200 μL of 1× CutSmart buffer (NEB) containing 50 U each of the restriction endonucleases BstZ17I-HF (NEB #R3594), SpeI-HF (NEB #R3133), BclI-HF (NEB #R3160), SnaBI (NEB #R0130), MscI (NEB #R0534), and PvuII-HF (NEB #R3151) at 37°C overnight. .. The buffer was then removed and replaced with 500 μL of 20 mM Tris-HCl, 50 mM EDTA, pH 8.0 and incubated at 10 min at room to stop further digestion.