New England Biolabs is a verified supplier
---
Structured Review
New England Biolabs
sspi hf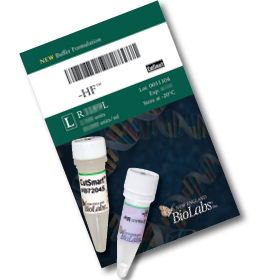 SspI HF 5 000 units
https://www.bioz.com/result/sspi hf/product/New England Biolabs
Average

90

stars, based on

3

article reviews
Price from $

9.99

to $

1999.99
sspi hf
- by
Bioz Stars
, 2020-01
---
Related Products / Commonly Used Together
---
Images
1) Product Images from "Fallacy of the Unique Genome: Sequence Diversity within Single Helicobacter pylori Strains"
Article Title: Fallacy of the Unique Genome: Sequence Diversity within Single Helicobacter pylori Strains
Journal: mBio
doi: 10.1128/mBio.02321-16
Figure Legend Snippet:
H. pylori SS1 and PMSS1 are gene copy number variable at the cagA locus. (A) Schematic diagram showing tandem arrays of the identical 5,072-bp repeat regions at the cagA locus, all of which contain identical copies of the 3,540-bp cagA gene. The SspI fragment sizes of strains with 1 to 4 cagA copies are shown at the right. The drawing is not to scale. (B) Southern blot of SspI-digested genomic DNA from H. pylori SS1 or PMSS1 probed with a 297-bp PCR product amplified from SS1 cagA bp 1217 to 1514. The original working stocks of SS1 (lane 1) and PMSS1 (lane 5) showed bands corresponding in size to 4, 3, 2, and 1 copies of cagA (asterisks). Subculture of 4 single colonies from the freezer stocks demonstrated clones with 4, 3, or 2 copies of cagA (lanes 2 to 4) from SS1; subculture of 12 single colonies showed either 4 or 2 copies of cagA in PMSS1 (lanes 6 to 8). PMSS1 with a cagA deletion served as a negative control (lane 9). A kilobase ladder is shown at the left. (C) Western blot of H. pylori PMSS1 to examine whether the cagA copy number is positively correlated with protein expression. For this analysis, six individual single-colony isolates of PMSS1 were used, two each with four copies, two copies, or one copy of cagA . Relative quantities of protein in each band were determined using Image Lab software (Bio-Rad Laboratories). The density of the CagA band was divided by the density of the corresponding UreB band to obtain the normalized quantity of CagA to account for differences in gel loading.
Techniques Used: Southern Blot, Polymerase Chain Reaction, Amplification, Clone Assay, Negative Control, Western Blot, Expressing, Software
2) Product Images from "The HIV Protease Inhibitor Nelfinavir Inhibits Kaposi's Sarcoma-Associated Herpesvirus Replication In Vitro ▿"
Article Title: The HIV Protease Inhibitor Nelfinavir Inhibits Kaposi's Sarcoma-Associated Herpesvirus Replication In Vitro ▿
Journal: Antimicrobial Agents and Chemotherapy
doi: 10.1128/AAC.01295-10
Figure Legend Snippet:
Construction and quantitation of rKSHV.294. (A) Schematic diagram of rKSHV.294 showing the insertion site in the KSHV genome; the BamHI sites flanking the 4.8-kb segment of the KSHV genome used are indicated. The relative positions of the SeAP, the GFP, and the Neo elements are shown with their respective promoters but not to scale. Beneath the 294 construct are shown the expected PCR products (a to e) with the primers used for analysis of viral DNA. (B) Hybridization analysis of rKSHV.294 and JSC-1 viral DNA. (Left) KSHV probe using the 4.8-kb BamHI fragment used to construct the virus. (Right) Neo probe. Lane 1, rKSHV.294 × AflII, predicted fragments of 15.9, 5.7, and 4.8 kb. The 4.8-kb fragment contains the SeAP/GFP/Neo insert with only 170 bp of KSHV DNA, which accounts for the weak band. Lane 2, JSC-1 × AflII, predicted fragments of 15.9 and 5.8 kb. Lane 3, rKSHV.294 × SspI, predicted fragments of 8 and 6.2 kb. Lane 4, JSC-1 × SspI, predicted fragments of 6.2 and 3.3 kb. Lane 5, rKSHV.294 × AflII, predicted fragment of 4.8 kb. Lane 6, JSC-1 × AflII. Lane 7, rKSHV.294 DNA × SspI, predicted fragment of 8 kb. Lane 8, JSC-1 × SspI. DNA markers in kb are on the left side. (C) Ethidium bromide-stained agarose gel following electrophoresis of the PCR products resulting with rKSHV.294 viral DNA with the indicated primers described in Materials and Methods. Lane a, ORF56f (outside BamHI site) and SeAPr; lane b, ORF57u and SeAPr; lane c, SeAPf and GFPf; lane d, GFPr and Neor; lane e, Neof and K9. (D) rKSHV.294 was tested for tTA control of SeAP expression by the infection of 293 cells or of 293 cells expressing tTA at an MOI of
Techniques Used: Quantitation Assay, Construct, Polymerase Chain Reaction, Hybridization, Staining, Agarose Gel Electrophoresis, Electrophoresis, Expressing, Infection
Related Articles
Amplification:
Expressing:
Electrophoresis:
Incubation:
Mass Spectrometry:
Western Blot:
Transformation Assay:
Hybridization:
Southern Blot:
Generated:
Polymerase Chain Reaction:
Sonication:
Recombinant:
Nucleic Acid Electrophoresis:
Mutagenesis:
Isolation:
Size-exclusion Chromatography:
Labeling:
Purification:
Sequencing:
Staining:
Plasmid Preparation:
DNA Hybridization:
Binding Assay:
Agarose Gel Electrophoresis:
Quantitation Assay:
Sampling:
Concentration Assay:
Gel Extraction:
Fluorescence In Situ Hybridization: