New England Biolabs is a verified supplier
New England Biolabs manufactures this product
---
Structured Review
New England Biolabs
cviki 1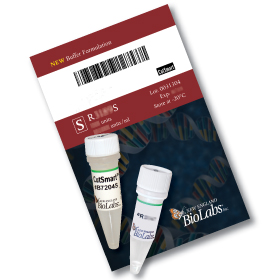 CviKI 1 250 units
https://www.bioz.com/result/cviki 1/product/New England Biolabs
Average

94

stars, based on

15

article reviews
Price from $

9.99

to $

1999.99
cviki 1
- by
Bioz Stars
, 2020-07
---
Images
1) Product Images from "RELACS nuclei barcoding enables high-throughput ChIP-seq"
Article Title: RELACS nuclei barcoding enables high-throughput ChIP-seq
Journal: Communications Biology
doi: 10.1038/s42003-018-0219-z
Figure Legend Snippet:
RELACS workflow. Overview of the RELACS method. The protocol facilitates barcoding multiple cell populations, which can be pooled and investigated for multiple epitopes within the same run. The method starts by isolating nuclei from a pool of formaldehyde-fixed cells, using sonication to reduce cell type dependency 5 ( a ). The nuclear membrane is permeabilized to allow entrance of enzymes, followed by DNA barcodes. Restriction endonucleases with a high frequency of recognition sites are used to fragment chromatin—in this work CviKI-1 was used ( b ). Nuclei are washed to remove active restriction enzymes ( c ). Hairpin adapters harboring barcodes are ligated to both the ends of the fragmented chromatin inside the nuclei. The barcoding has been tested using 100–500,000 nuclei without the need to change protocol conditions ( d ). Cell populations marked with specific barcodes are pooled ( e ), concentrated and lysed using SDS at low concentration and short sonication to release chromatin into solution ( f ). Chromatin is split and incubated with the antibodies of interest ( g ). After ChIP washes and DNA purification (not illustrated), only DNA that harbors nuclei barcodes at both ends is PCR amplified to complete library construction. PCR amplification appends an Illumina barcode onto mark each fragment ( h ). Sequenced libraries are demultiplexed by Illumina barcode, to retrieve ChIP information, and then nuclear barcode, to identify the initial cell population ( i ). The RELACS protocol is very fast and ChIP-seq libraries can be generated for hundreds of samples within three days
Techniques Used: Sonication, Concentration Assay, Incubation, Chromatin Immunoprecipitation, DNA Purification, Polymerase Chain Reaction, Amplification, Generated
2) Product Images from "Characterization of the Chromosome 1q41q42.12 region, and the Candidate Gene DISP1, in Patients with CDH"
Article Title: Characterization of the Chromosome 1q41q42.12 region, and the Candidate Gene DISP1, in Patients with CDH
Journal: American journal of medical genetics. Part A
doi: 10.1002/ajmg.a.33618
Figure Legend Snippet:
Restriction enzyme digestion of a 195-bp DISP1 exon 8 product with CviKI-1. Wild type product with CviKI-1 recognition site (GG ↓CT) is digested into fragments of 103-bp and 92-bp. The mutation [c.4412C > G (p.Ala1471Gly)] abolishes a CviKI-1
Techniques Used: Mutagenesis
Related Articles
Polymerase Chain Reaction:
Sequencing:
Incubation:
Clone Assay:
Purification: