New England Biolabs is a verified supplier
New England Biolabs manufactures this product
---
Structured Review
New England Biolabs
cviaii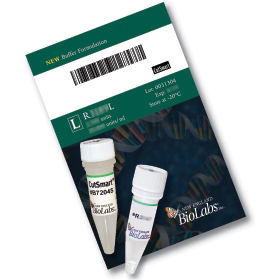 CviAII 1 000 units
https://www.bioz.com/result/cviaii/product/New England Biolabs
Average

95

stars, based on

1

article reviews
Price from $

9.99

to $

1999.99
cviaii
- by
Bioz Stars
, 2021-06
Images
1) Product Images from "Effect of valproic acid on mitochondrial epigenetics"
Article Title: Effect of valproic acid on mitochondrial epigenetics
Journal: European journal of pharmacology
doi: 10.1016/j.ejphar.2012.06.019
Figure Legend Snippet:
Representation of the selected mouse mitochondrial DNA regions analyzed with the beta-glu-5hmC-sensitive restriction enzymes CviAII and CviQI for 5hmC modifications. The presentation is based on the Mus musculus mitochondrion, complete genome 16299 residue.
2) Product Images from "Dynamics of TRF1 organizing a single human telomere"
Article Title: Dynamics of TRF1 organizing a single human telomere
Journal: Nucleic Acids Research
doi: 10.1093/nar/gkaa1222
Figure Legend Snippet:
Preparation of single human telomeres and length measurements using force–extension assays. ( A ) Scheme of single telomere preparation. The genome of K562 cells underwent digestion by four restriction enzymes, BfaI, CviAII, MseI, and NdeI. Genome digestion generates AT or TA overhangs in the residual subtelomere. Digoxigenin-modified dUTP (Orange sphere) fills in the AT or TA overhangs via Klenow reaction. Biotin-modified (5′-TAACCC-3′) 3 oligos (Green sphere) recognize the telomeric ssDNA overhang by base pairing. Digoxigenin and biotin enable a single human telomere to interact with glass slide treated by anti-digoxigenin antibody and streptavidin-coated beads, respectively. ( B ) Telomere length measurements by force–extension assays. In a reaction chamber of single-molecule magnetic tweezers containing a buffer of 20 mM of HEPES (pH 7.5), 1 mM of EDTA, 100 mM of NaCl and 0.0063% Tween-20 at 23°C, two surfaces of a glass slide and a microsphere immobilized a single human telomere via digoxigenin–antibody and biotin–streptavidin affinity interactions (cartoon). Using single-molecule force spectroscopy, four typical force–extension curves of single human telomeres show distinct length responses to forces ranged between 0 and 17 pN with a force loading rate of ±4 pN/s. ( C ) Length distribution of single human telomeres from K562 leukemia cells measured by single-molecule magnetic tweezers. The distribution shows a length with 2.5 ± 0.9 kb (mean ± SD, n = 1975). The minimum and maximum lengths are 0.3 and 7.4 kb, respectively. ( D ) Terminal restriction fragment (TRF) analysis using CviAII/NdeI/MseI/BfaI enzymes. Marker sizes are noted in the M lane. Lane 1 and lane 2 contain 2 μg and 4 μg DNA, respectively. The estimated TL is 2.7 ± 2.3 kb based on lane 2 using the software of TeloTool ( 39 ).
Techniques Used: Modification, Spectroscopy, Marker, Software
Related Articles
Sequencing:
Real-time Polymerase Chain Reaction:
Modification: